Towards 'Data Driven'​ 'Digital Transformation'​ (Part-1)

We are currently living in a 'Data' world. All of us are generating ever growing amount of data every passing day. Not only people, now every 'thing' is generating data and more data. Data can now be seen as an asset for a competitive advantage and soon it will become the most important asset for an enterprise to stay relevant. While everything is getting digitized and generating data, we need a shift in the mindset and a holistic approach for successful Digital Transformation and at every stage, the vision and strategy needs to be 'Data Driven'.
In order to embark on a successful Digital Transformation journey, we need to fundamentally understand the drivers of the transform. In a nutshell, we need to clearly articulate the 'why' of 'Digital Transformation'
Drivers of Digital Transformation
Optimization of end-to-end customer experience – The organizations need to fully understand the customer. The customer experience needs to be the focal point for the Digital Transformation. The organizational processes need to be fully understood from customer's point of view and analyzed for optimization opportunities. In other words, any process transformation which does not improve customer experience, should not be considered in the Digital Transformation journey.
Operational Flexibility – The planning, administration and execution of the internal processes should consider operational flexibility in order to create future-proof solutions. With the inflow of more data sources which are not even imagined so far and ever increasing computation power, the possibilities will evolve rapidly. The transformed organization should have operational flexibility in order to accommodate the changing demands and possibilities.
Innovative Processes and Operations Transformation – The processes should be re-imagined in a innovative manner due to availability of data across business processes, domains and external sources. The operations should be transformed to be more efficient and agile.
New Revenue Sources – In a digitized business ecosystem, potentially new revenue sources can be identified and some of the existing assets and services can be quickly monetized. Identification and incorporation of new revenue sources within the organizational framework needs to be one of the fundamental drivers of Digital Transformation.
Data Driven Decision Making – Most of the organizational decision making currently is based on subjective judgement and experience of the decision maker. The Digital Transformation can facilitate 'Data Driven' decision making across organization. This requires a cultural shift and change in mindset for the decision makers. The decisions and actions can be fed back and used for reinforcement of improved decision making.
Business Model Transformation – The business model can be fully transformed based on the availability of data as a key decision making asset and when the new revenue sources are identified. This is a long-term business vision driver and can potentially transform entire business model. This transformation is essential for staying relevant and competitive.
Automation and Enhanced Productivity – Every organization has a large number of processes which can be easily automated and also eliminated as a result of Digital Transformation. The automation results in increased productivity, overall operational efficiency and significant cost saving over a period of time.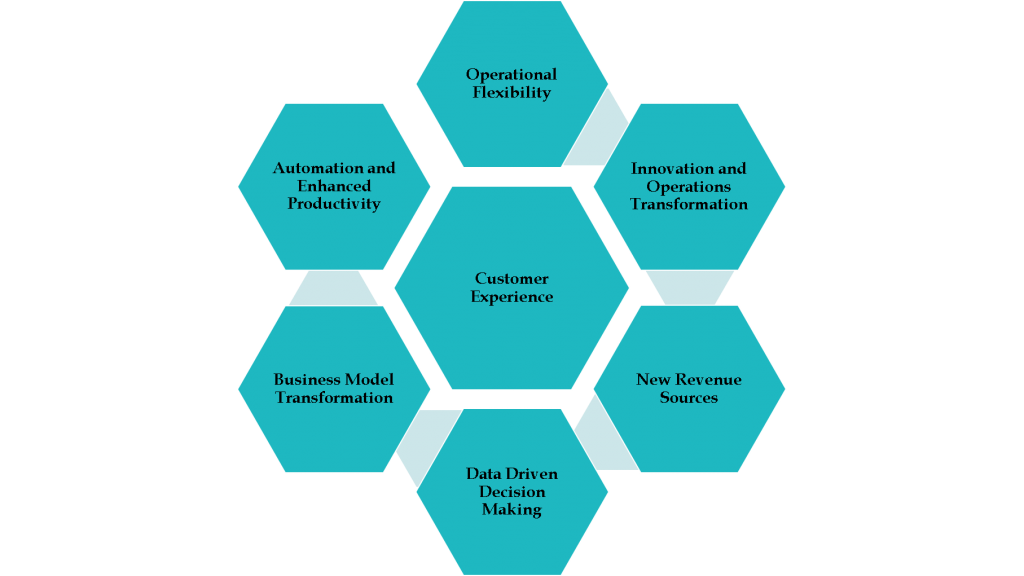 In Part-2, we will look at essential components of a Successful Digital Transformation journey