Advance Analytics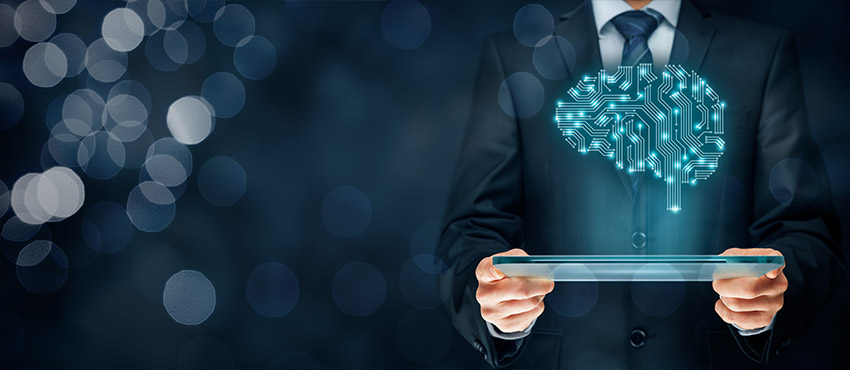 Artificial Intelligence or AI is one of the hottest technology trends that has invaded the business scenario in the recent years. The technology empowers computers to replicate human intelligence in a reliable manner. For this reason, it opens new frontiers for businesses as they can take the advantage of AI-powered applications to automate their business processes and operations to drive growth and efficiency.
We, at Vsquare Systems, believe in delivering the best-in-class performance to our clients by developing applications which specifically cater to their requirements and maximize their ROI by automating their business operations. Our expertise extends to the entire range of AI technologies including Machine Learning, Natural Language Processing, Speech Recognition, and more. We design powerful solutions that integrate seamlessly with the client's business model and fuel its growth in every way.
We are AI Specialists
Machine Learning
We empower your business with the unmatched benefits of machine learning, a technology that enables machines to leverage data for self-learning just like humans do. They can interpret complicated data, detect trends, and identify patterns in it.
Digital Virtual Agents
We create highly advanced AI-powered digital virtual agents, which are capable of understanding and interpreting the human behavior and delivering extensive support as well as enriching customer experiences.
Natural Language Processing
We specialize in Natural Language Processing technology that enables machines to understand and comprehend what people speak and write, interpret their sentiments, and take relevant actions on the basis of this understanding.
Natural Language Generation
We build the intelligent NLG applications which turn data into text that is in human-readable form. These applications serve diverse purposes such as automating BI reports, financial reports, product descriptions, and more.
Image Processing
We have expertise in the futuristic image processing technology, as we create high-tech visual applications which have the ability to acquire, analyze, and synthesize images and identify patterns in them.
Decision Management
We simplify and automate the business decisions with the AI-assisted business decision management solutions that drive accurate decisions on the basis of reliable algorithmic and predictive systems.

VSmart-IIoT helps monitor not just connected machines and equipment but each and every process on your shop floor to gain unprecedented operational visibility. The solution brings in advanced capabilities such as prescriptive analytics and integrated supply chain management to analyze data across machines and make the process more efficient by making smart decisions on time.
VSmart-IIoT Monitoring solution is a part of IoT initiatives, which empowers you to monitor assets remotely regardless of location. As the IoT-based solution is integrated with an existing ecosystem, it not only provides a single view of assets, but it is also a greater way to improve equipment availability.
Our Comprehensive IIoT Services
Leave your business problems and technology needs to us. VSquare Systems will handle the entire IoT journey including consultation, IoT-enabled infrastructure development and deployment, managed services and also build bespoke industrial IoT solutions.
IIoT Consulting:
Our IoT consulting program is designed for companies who want to launch their first IoT project and need an execution plan to gain actionable outcomes from their data, which remained un-utilized otherwise.
Requirement gathering based on specific business needs
Assess the IoT maturity level of the organization
Build use cases & quantize KPIs
Have a robust implementation plan
Build and deploy a pilot project
Identification of operations that become smoother when automated using IoT
Deliver actionable insights which can help companies to increase their revenue
Quick Start with VSmart-IIoT:
Remote Monitoring –
Monitor all connected assets from a unified interface available on desktops, tablets and mobile devices for any time, anywhere access.
Make every data source count –
With the numerous connections, our IoT solution makes sure that no data source is left alone. Gain the ability to analyze and act on untapped data.
Predictive analysis –
Significantly reduce maintenance costs with continuous monitoring of equipment and processes. Predict future outcomes and uncover critical needs.
Integrate with existing systems –
There is no need to replace any technology or system. Transform your business using IoT with a defined set of communicating standards.
Reduced Errors –
Connected assets enable you to make data-driven decisions, which is an excellent way to reduce system costs by cutting down on waste and more importantly minimize errors.
Decreased Costs –
Real-time monitoring and smart analytics enables you to make predictions about unknown future events which results in minimized down-times and cost saving by eliminating production loss.
Robotic Process Automation – RPA

Robotic Process Automation has evolved beyond the conventional rule based processes as the human does on an application. Organizations are currently looking away from early cost benefits and focusing more towards optimizing processes.
The software robots have developed to perform human actions and automate repetitive tasks across multiple business applications.
The research has shown that Process Automation (RPA) can drive 25-50% cost reduction by automating data centric, repetitive tasks by improving the accuracy and turnaround time of process execution. In addition, software bots can be deployed 24/7 reducing latency and driving higher levels of productivity.
Our Approach
As an RPA Service Provider, we partner with organizations to help them achieve their objectives from automation initiatives. We provide the end-to-end services for automating the Business Process as well as the IT operations. We offer advance capabilities like RPA, Chatbot, Machine Learning and rapid API integrations.
We provide services throughout the RPA journey, from defining the strategy to continuous improvement and innovation, implementation, automation, integration and support.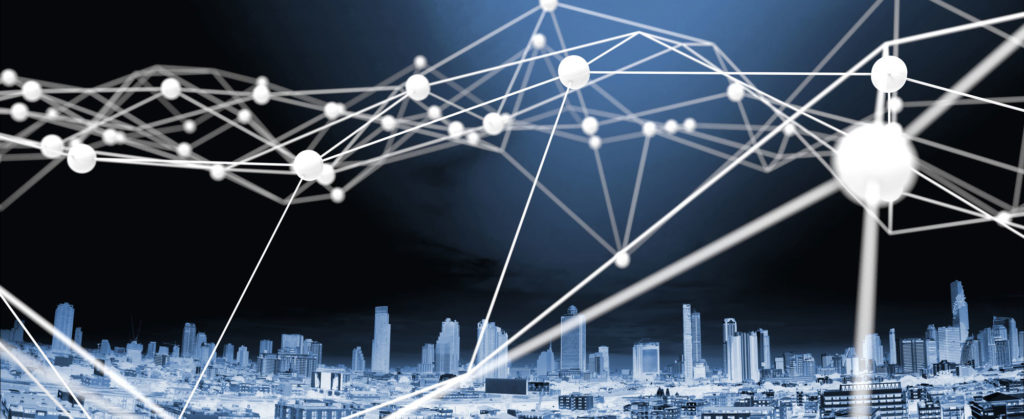 We provide the technical expertise and leadership required to implement Blockchain real-life use cases for industries as diverse as Financial services, Healthcare, Retail and Fast moving consumer goods. We bring in strong expertise on Blockchain platforms such as Ethereum, Hyperledger, Ripple, Chain and Solidify. We leverage our expertise on Big data and analytics, UX & UI, Cloud and IoT implementations to be an ideal partner to design and implement the blockchain ecosystem.
Our Blockchain Services
1) Validate your Blockchain use cases
2) Develop solutions using Ripple, or integrated with Ripple connect
3) Develop Ethereum and Multichain smart contract ecosystems and prototypes
4) Design and develop front-end applications for your Blockchain solutions
5) Setup, maintain and integrate the Interledger between different Blockchain networks
6) Set up and manage hosted Sandbox environments
We are actively engaged on Blockchain technology projects with clients from diverse sectors. Our engagements are mostly permissioned systems, typically built using distributed ledgers and smart contracts. VSquare Systems has built a domain agnostic talent pool with full-stack developers who can work across Blockchain technologies.

Our Cloud Offerings
Cloud Implementation Strategy:
VSquare's strategy and consulting services are designed with a vision to align IT with your business needs to accomplish optimum benefits from cloud computing investments. Our cloud consulting team has in-depth knowledge and potential skills in assessing and deploying cloud that give you the maximum ROI.
Cloud Application Services:
Our application development team provide services to facilitate the design, development and deployment of Cloud based applications and services. With highly skilled cloud engineers, we develop new cloud apps, migrate existing applications and help clients in selecting the platform type for managing their applications and services.
Cloud Management Services:
Cabot's Cloud Management Services provide administrative and monitoring capabilities over your cloud architecture. We help clients implement a precise, reliable management strategy for their cloud ecosystems. Our dedicated support team work closely with the clients to achieve insight about their cloud environment and provide technical support to their concerns.
DevOps As a Service:
VSquare builds infrastructures that are fully flexible and secure from external threats or data breaches that will enhance your product velocity and business agility. We automate end to end delivery pipeline across cloud platforms for faster time to market, improved efficiency and minimal cost.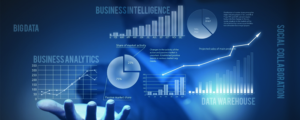 We face an explosion of data from more sources than ever before. As a result, many companies are rethinking their approach to traditional enterprise storage and architecture to utilize and create strategies with Big Data technologies. Storing and managing these huge pools of information is a challenge for many enterprises. But Big Data Analytics also offers significant opportunities.
At VSquare Systems, we have the expertise in Big Data tools and processes to derive actionable insights from disparate data that enterprises collect each day. Our engineers have pioneered Big Data Analytics solutions for leading organizations around the world and we offer complete services to help you harness the power of your Big Data.
These include the following:
1) Big Data Analytics CoE that focus on product evaluation and performance bench-marking.
2) Innovative industry-tailored frameworks to meet unique domain needs,
Domain specific KPI tool-kits for Big Data Tools.
3) Business transformation through a mix of performance management and next-generation analytics.
4) Big Data Analytics academy that provides assistance to developers and architects as well as data scientists and advanced visualization specialists,
'As-Is and To-Be' IT landscape assessment.
5) Big Data strategy, Big Data maturity road-map and reference architecture Partnership and alliances with industry leading product vendors.
6) Industry solution accelerators and data aggregators.
7) VSquare Systems experts deliver Big Data and Analytics services to help you strengthen your IT foundation and realize new possibilities that enable accelerated growth. VSquare helps organizations to improve operational efficiency and lower risk with enterprise data solutions.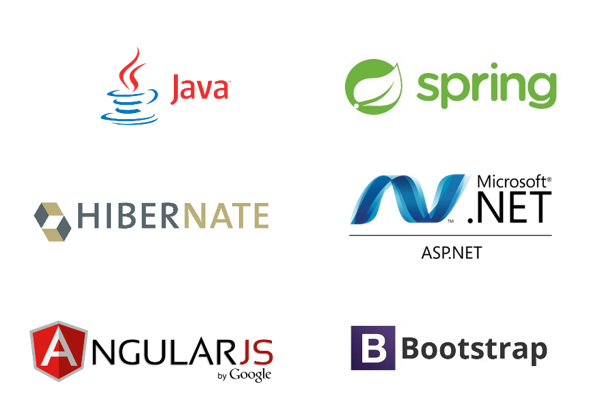 SAP SERVICES

End-to-end Implementation and Roll outs
Proven implementation methodology and template-based approach ensure better Return on Investment

Support Services
Application support and maintenance services offers significantly reduced Total Cost of Ownership (TCO), flexibility and scalability, and improved operational excellence using standardized processes

Upgrades and Migrations
Upgrade SAP on Time and Within Budget

SAP FICO Garage
Expert services in revamping and redesigning your current FICO Solution and help business to reduce their pain points

GST Implementation
We can help you get ready for GST

Business Intelligence
Empowering decision makers with easy access to the business intelligence (BI) they need to make faster, more informed decisions. As a result, organizations can boost their collective IQ by giving all users information that can help them become more effective in everything they do

Custom Application Development
Extend, revamp and build solutions to address your unique, mission-critical, and often complex business requirements

Quality Assurance
Evaluate flexibility, efficiency, completeness and maintainability of the solution design STAFF AUGMENTATION SERVICES

We find great talent
Single resource, Team of resources

Technology
SAP, Web Technologies, Enterprise applications, Business Information Management, Custom Application Development

We are flexible
Contract staffing, Contract-to-hire, Direct Placement, Payroll Services

Time & cost-effective We provide solutions customized to meet your needs
Understanding your requirements and objectives is important to us. We listen and work together to create a truly unique experience.